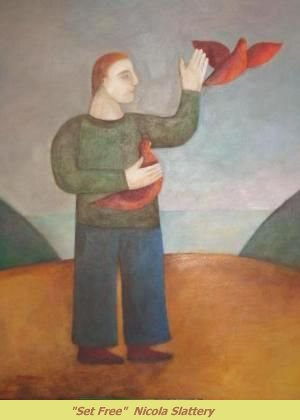 Welcome!
If you're contemplating beginning therapy with me, call my office and leave me a message with 3 specific times during the upcoming few days when I can be sure to reach you by phone, or email me at



(You can tell me something about what you're going through, if you wish, and ask me any questions you might have, to help you decide if I'm someone you might want to meet with.)
Once we've spoken, download the following forms, fill out and sign where requested, bring the paper work into our first meeting, and call your insurance company. I look forward to meeting you soon.
Print, fill out and sign the four *required forms below.
This will just take a few minutes.


1. *Insurance Sheet
2. *Therapy Contract
3. *Printed signature page - required. ( Read the HIPPA Privacy Policy here )
4. Also Required Read AND Sign the State of Vermont disclosure statement.